Important Dates
Submission Deadline: Apr. 05, 2021
Notification Date: Apr. 20, 2021
Registration Deadline: Apr. 30, 2021
Conference Dates: May. 25-27, 2021
Participation
ICBCB 2021 welcomes participants to submit full paper or abstract to register as authors or to register as listeners directly.
Best Presentation
One Best Oral or Poster Presentation will be selected from the session, and the Best Award will be announced at the end of session.
Welcome to ICBCB 2021/ICBCB 2021 欢迎您!(CFP DOwnload)
Welcome to the official website of 2021 IEEE the 9th International Conference on Bioinformatics and Computational Biology (ICBCB 2021). ICBCB 2021 will be held during May 25-27, 2021 in Taiyuan, China (2021年第九届IEEE生物信息学与计算生物学国际会议将于2021年5月25-27日在中国太原市召开). ICBCB 2021 is sponsored by IEEE and Shenzhen Engineering in Medicine and Biology Chapter, and hosted by Biology and Bioinformatics Society, Shanxi Medical University. Previously, ICBCB 2020 in Taiyuan, China (online), ICBCB 2019 in Hangzhou, China, ICBCB 2018 in Chengdu, China, ICBCB 2017 in Hong Kong, ICBCB 2016 in Kuala Lumpur, Malaysia, ICBCB 2015 in Hong Kong, ICBCB 2014 in Beijing, China, ICBCB 2013 in New Delhi, India had been successfully held.

Bioinformatics and Computational Biology has become an important part of many areas of biology. ICBCB conference series will be held annually to provide an interactive forum for presentation and discussion on Bioinformatics and Computational Biology. The conference welcomes participants from all over the world who are interested in developing professional ties to and/or exploring career opportunities in the region. The conference should serve as an ideal forum to establish relationships from within China and other regions of the world.

We hope you will join us in Taiyuan for ICBCB 2021.

ICBCB Conference Group
Paper Publication/出版信息



ICBCB 2017 and ICBCB 2018 registered papers were published in ACM Conference Proceedings, and indexed by Ei Compendex and Scopus. ICBCB 2019 registered papers were archived in IEEE Xplore, indexed by Ei Compendex and Scopus. ICBCB 2017和ICBCB 2018会议论文集已在ACM电子图书馆上线,并被Ei Compendex和Scopus检索。ICBCB 2019论文集已在IEEE Xplore上线并被Ei Compendex和Scopus检索。
After peer review process, all accepted papers after proper registration and presentation, will be published in:
IEEE ICBCB 2021 Conference Proceedings, which will be archived in IEEE Xplore, indexed by Ei Compendex and Scopus, and submitted to the CPCI for further review.
Special Issue
Some selected refereed papers (at least 50% new scientific material) describing the state-of the-art topics will be considered for publication in the Computation (ISSN 2079-3197) as a Special Issue, which will be indexed in the Emerging Sources Citation Index (ESCI) - Web of Science, Scopus (CiteScore: 2.7), dblp Computer Science Bibliography and Inspec (IET).
Best Paper Award
The Conference Committee will select 2 best papers among all accepted papers to grant Best Paper Award with opportunity of free publication in the above special issue as the bonus. The result will be announced at the dinner banquet on May 26, 2021.
About Presentation: ICBCB 2021 welcomes both oral and poster presentations with high quality. The publisher reserves the right to exclude a paper from distribution after the conference (e.g., removal from Digital Library), if the paper is not presented at the conference. "Pay to publish" is not allowed by the publisher. So at least one author of a paper must show up and present the paper at the conference. If you are author who wants to do oral or poster presentation without paper publication, please submit your presentation title and abstract to the Conference Secretary before the submission deadline for further review.
Submission Methods: Papers can be submitted through the Electronic Submission System or conference email box: icbcb@cbees.net.
Listener Registration: You are invited to register as listener to participate in ICBCB 2021 to attend the full schedule, without publication and presentation. The registration can be finished by the online registration system. BOOK NOW!
Sponsored by
Host
ed by



Patrons
Follow Us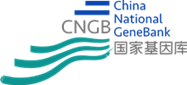 WeChat Official Accounts/微信公众号 Consultation Wechat/微信咨询号